Featured Artist
Meet Benjamin Kikkert
Benjamin Kikkert is an artist and designer working in hot glass and mixed media sculpture. He is currently the president of the Glass Art Association of Canada and was recently featured as a competitor on the Netflix series Blown Away. He is a graduate of the Sheridan College Craft & Design Program and a former resident of the Harbourfront Centre Craft & Design Studio. His studio, today known as Vancouver Studio Glass, is on Granville Island in Vancouver BC.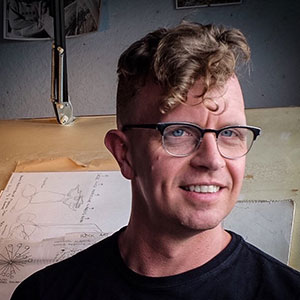 I am a landscape artist who references environment and history through artifact and object. I use heavily textured hot glass and patinaed materials to explore impressions of place, culture and technology. My goal is to convey an experience to the viewer that affords simultaneous recognition and discovery. I see glass as a critical material in this process, astounding in nature and possibility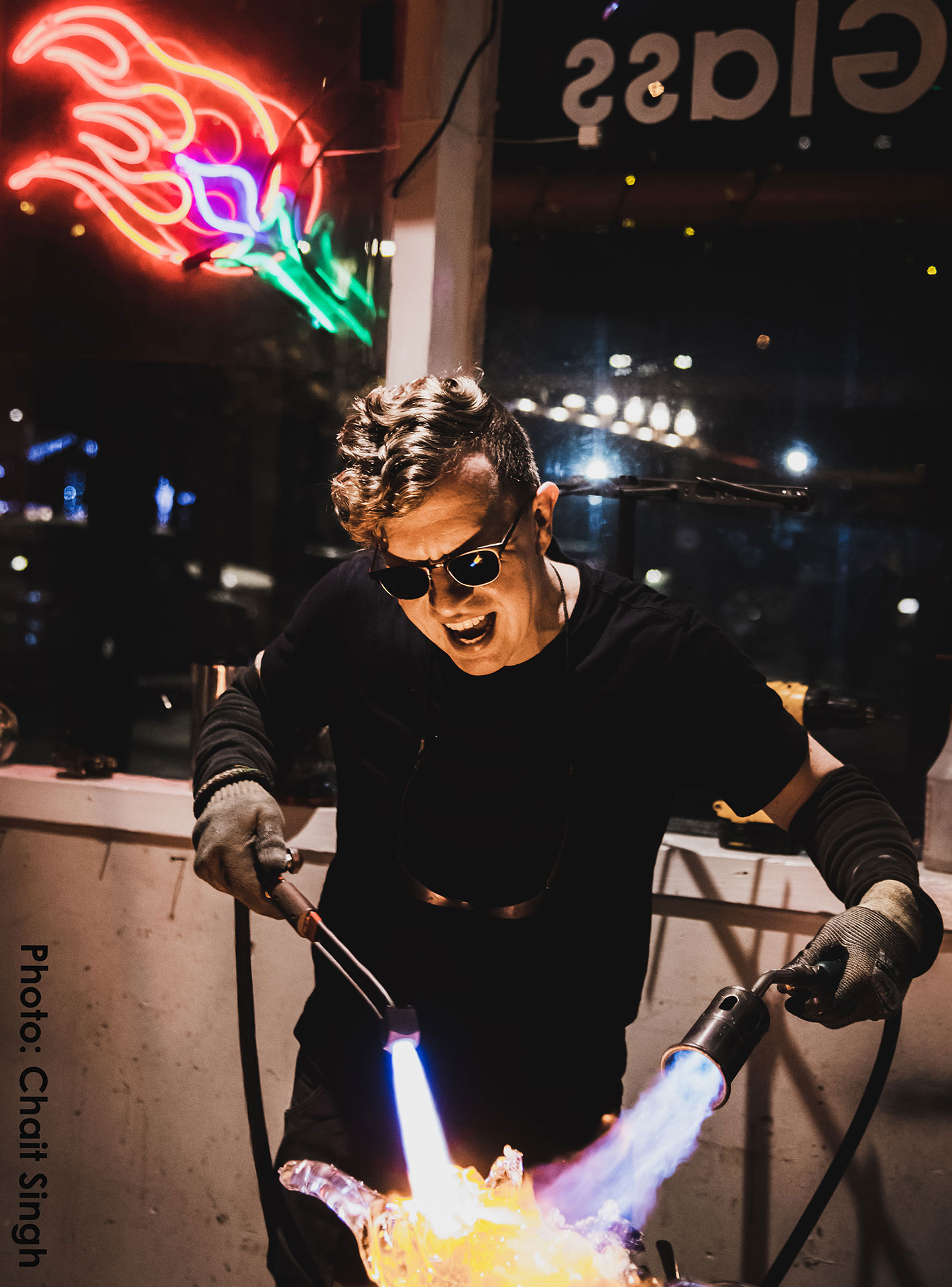 Creative Process
I work to maintain a dynamic, changing creative practice. I don't identify with any one particular process or object; rather I believe in exploring the opportunities of each situation. Considering different perspectives by shifting between focus and scope helps me identify assumptions and inspires me to explore different directions within my work.
I have a very concept based, material oriented approach to my studio practice. I consider what and why (and often where) together as a starting point in developing ideas. I like to draw; I find it allows me to change perspectives very quickly and document a vaguely surreal creative mindset difficult to maintain in a stimulating studio environment. I think, I dream, I imagine all the time; the best ideas usually come when I take the time to come back to them. Kind of like building a fire, I like to gather ideas like fuel and arrange them for best effect.
I am increasingly aware of the need to understand different creative paradigms at work within a professional practice. Whether problem solving as an artist, designer or craftsman, each role demands distinctly different standards and skill sets. Usually all are required to complete a project. At the end of the day creativity, integrity and innovation are qualities I would my work like to be associated with.
Benjamin's Work