Featured Artist
Giovanni Buda
Giovanni Buda is a Lamp-Worker based in Hamilton Ontario who attended Sheridan College from 2014-2018 completing his BFA in Craft and Design: Glass. Through his time there he developed his skills and body of work that focused on functional design through pipe making. Incorporating his personal influences and those from the pipe community, his work focuses on the notion of change and evolution. Incorporating elements of sculpture while maintaining the features that make his work functional. Currently he produces high end, precision pipes out of his studio in Hamilton Ontario in collaboration with shop mate Ryan Duffy, and together are some of the most sought after pipe makers in Canada.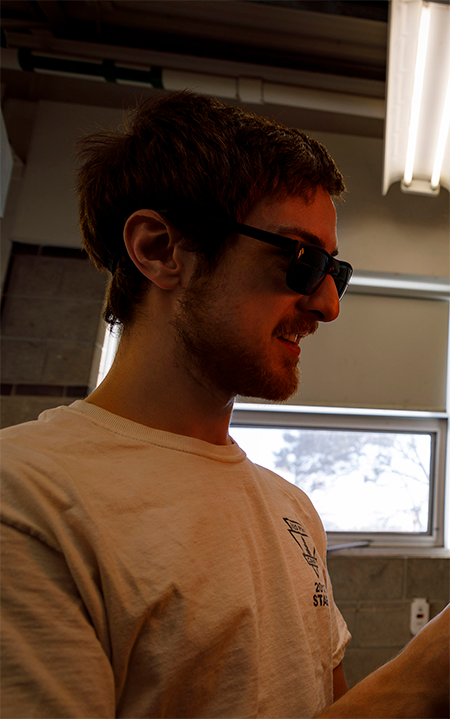 The contents of this exhibition may feature content that is related to legal Cannabis or other controlled substances in Canada, and as such the content of this exhibition is intended for entertainment purposes only for an adult audience.
If you are not of legal age in your province we ask that you leave this page immediately.
The Glass Art Association of Canada does not promote the use of illegal substances, nor do we wish to induce anyone to act in conflict with their provincial, federal, or national laws of their place of residence.
GAAC thanks you for your compliance.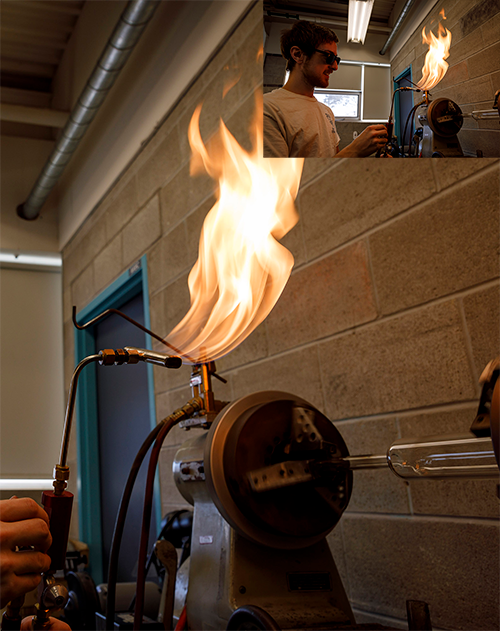 Artist Statement
Generally pipes are stigmatised and disregarded, as something that can not have greater value. Through my use of forms I create pipes that are more objective and open to interpretation without masking the functionality or reality of the object. I present to you a pipe that can be a centerpiece, something that has complexity, elegance and intrigues people to look closer. Within this I hope to stir conversation around what pipes are to people and what they think a pipe can be.
In a More general sense outside of my main body of work, I tend to use the notions of change throughout all my pieces. I always try to alter what I make and continually evolve my forms. Putting my own unique vision into all of my work is something I find important, not just speaking to the creation of new things but it to my love for the craft. To me creating the same thing time in and time out is tiring and uninviting. I find joy in changing things up to make the unexpected, finding those new things that will continue to shape my next discovery.
Giovanni's Work