2020 GAAC Conference
Trailblazing Frontiers in Contemporary Glass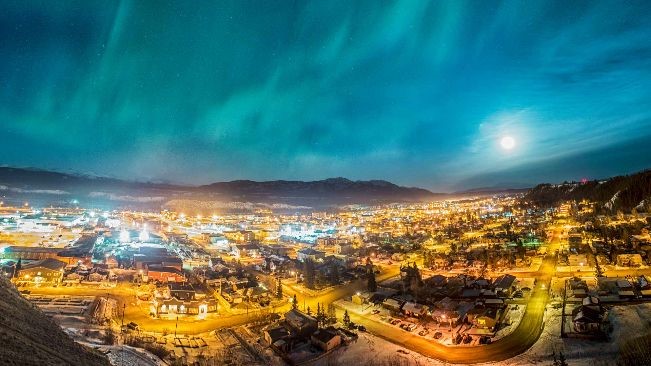 Dear members of the Canadian glass community,
Unfortunately the shifting regional and global situations have made it impossible to responsibly continue our conference programming as scheduled. The GAAC board of directors made the difficult decision to postpone the 2020 conference, in Whitehorse, Trailblazing Frontiers in Contemporary Glass. We apologize to everyone who have already booked travel arrangements, please understand we have not taken this decision lightly.
We would like to extend our sincere gratitude to all involved in the organization of this event. Thank you to all our presenters, demonstrators, and lecturers. A big thank you to Luann Baker-Johnson of Lumel Studios, and our generous hosts and sponsors - the Kwanlin Dun Cultural Centre, Air North, The Raven Inn, The Coast High Country Inn, Best Western Gold Rush Inn, the Yukon Convention Bureau in Whitehorse, Yukon Brewing, Gosia Martyniak our logo designer, Jean-François Boivin for translation, Ariel Hill for her assistance in social media our and our other many hands in this endeavor.
The importance of this event to GAAC cannot be overstated as it is our primary social connection and recruitment tool for membership and new board members. This event had been shaping up so well, it is a real shame to have to delay it for the time being. We are working on the rescheduled dates and details, more to follow soon.
To those that have already purchased your conference registration, thank you! There is no need to act, GAAC will be automatically refunding your transactions via the way you made your purchase, in the days to follow.
The board is determined to continue the process of bringing the themes of diversity, innovation, and sustainability into our programming. As always, we have other projects on the horizon. We hope we can count on your support as we diversify our initiatives and work to unify the Canadian glass community.
Happy, healthy thoughts to you, our glass community.
As always, if you have any question concerns, comments you can reach us at gaacanada@gmail.com and follow us on IG and Facebook.
Benjamin Kikkert
President, CEO Glass Art Association of Canada

Diana Fox
Conference Organizer Glass Art Association of Canada

& GAAC Board of Directors